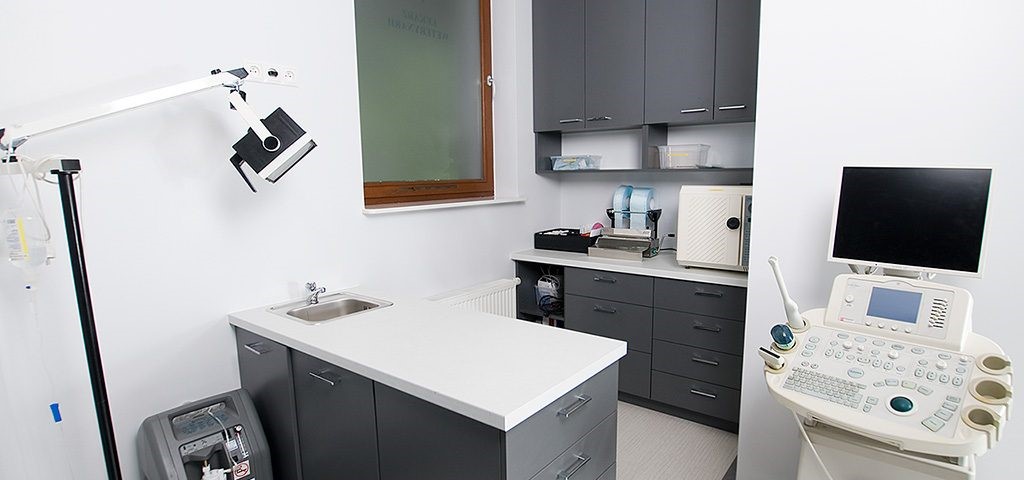 A dentist for a dog and a cat
At the Animal Care Center Warszawa Wilanów veterinary clinic we provide dental services for dogs and cats. Treatment are carried out by a specialist in the field of small animal dentistry. MVD. Emilia Klim. In addition, every treatment performed under the supervision of an anaesthetist who watches over the safety of the pet. Each type of treatment requires full anesthesia of the dog or cat. In our clinic, anesthesia is performed on a specialized device for inhalation anesthesia - the one used for human surgery. Thanks to this, we are sure that the doses of anesthesia are safe for the patient (dog or cat) and all its parameters are monitored.
Do you know that your dog or cat can suffer from tooth disease?
Each of us usually knows toothache. Dogs and cats, as well as people have problems with dental disease. If left untreated, they cause pain and therefore suffering that the animal has to cope with. Typically, the owner does not notice this type of problem with the dog. To avoid tooth diseases, you should take care of the dog's or cat's daily oral hygiene. Proper oral hygiene of the dog or cat, systematic check of the teeth and removal of tartar (sediment) is the basis for proper care of the dog. Control as well as brushing teeth with your pets will not be activities that the animal likes, if we do not start them at the age of the puppy. That's why it's a good idea to help and get your dog or cat used to brushing their teeth from a small age.
In order to maintain the proper condition of teeth in dogs and cats, they should be brushed daily or instead of brushing, you can use special dental gels available at the Animal Care Center Wilanów. They are fed into the animal's mouth, without the need of brushing.
Removal of calculus and tartar deposits for dogs and cats
At Animal Care Center Wilanów, we carry out tartar removal treatments for dogs and cats. As part of prevention, it is possible to remove sediments above and below the gum, rinsing the gingival sulcus, polishing the crowns, fluoridating the teeth and covering them with a special insulating wax. An unpleasant smell from the mouth is the main premise to make an appointment for the removal of tartar. The removal of the stone is painless, but it is associated with a screech, which can be difficult to tolerate for sensitive canine or feline ears. That's why every tartar removal procedure at Animal Care Center Wilanów is performed under general inhalation anesthesia. During the operation the patient is under constant control by the life monitoring devices, thanks to this, the anesthetist pays full monitoring attention to the patient.
Range of services
Deworming
Prevention and control of external parasites
Protective vaccination of dogs and cats
Care for a geriatric patient
Care of a pediatric patient
Chip
Issuing certificates
Full laboratory diagnostics
Digital diagnostic imaging (X-ray in a dog or cat) including dental
Ultrasound (ultrasound in a dog or cat)
Oncology of dogs and cats
Orthopedic treatment of post-traumatic diseases (fractures, dislocations, ligament injuries - reconstructions of the knee ligament) dogs and cats
Anesthesiology - inhalation anesthesia with full patient monitoring
Dermatology of dogs and cats
Ophthalmology of dogs and cats
Care and therapy for pediatric and geriatric patients and for conducting chronically ill patients
Allergology, including desensitization of dogs and cats by the veterinarian
Reproduction of dogs and cats (pregnancy and obstetrics)
Address

Przychodnia Weterynaryjna Animal Care Center Miasteczko Wilanów ul. Sarmacka 9 02-972 Warszawa Wilanów
Opening hours

Monday - Friday
8:00 - 21:00

Saturday - Sunday

10:00 - 15:00
Location